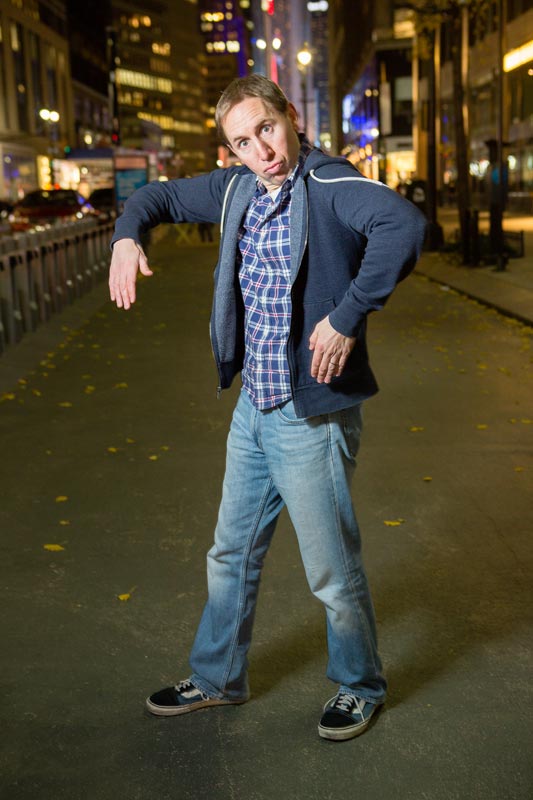 Cory Jarvis is a stand-up comedian, actor, and writer living in New York City. He performs nightly at comedy clubs, as well as independent shows, all over the city.
Cory's writing has been featured on Funny or Die, EpicThings.com, Best Week Ever creator's App "This Just In," Metropolis Magazine, and his story about starting comedy in Tokyo was featured in Readers Digest. He is also the founder, writer, and star of his Web Series "Cory Makes Movies Right, which was runner up in the Comic Strip Short Film Festival. Previously, he was a featured writer for National Radio. Most recently his Stand-Up was featured live on AXS TV's Live at Gotham.
Cory's comedy festival credits include the Laughing Devil Festival (2014), New York Comedy Festival (2013, 2014) Hoboken Comedy Festival (2014, 2015), and Laughing Skull Festival (2016).
He also is an Air Force Veteran, lover of all things burrito, dance master never, and a rabid Sci-Fi dork.